Cheow Lan Lake Khao Sok Overnight Tour
Cheow Lan Lake is in the heart of Khao Sok National Park and there is no better way to experience this unique location than a 2-day, 1-night tour. This tour offers a hiking trip through the truly remote jungle, swimming, canoeing, cave exploration, boat wildlife safari and just relaxing amongst the stunning limestone formations. When the sun sets, enjoy a delicious dinner of fresh fish from the lake as the stars ascend in a floating bungalow that is in tune with nature.
Khao Sok – Cheow Lan Lake – 2 Day 1 Night Overnight Join-In Tour Itinerary
Day 1
09:00
Depart from Our Jungle Camp or Khao Sok Town via Mini Van.
10:00
Stop at a local market in Ban Takun, to see the local life and stock up on snacks and supplies.
10:30
Board your longtail boat at Cheow Lan Lake pier, en route to the famous Guilin of Thailand.
12:00
Reach your Raft House, check-in, and settle for lunch and leisure time.
14:30
Your afternoon Jungle Activity will be one of the following

a) hike to a viewpoint

b) hike waterfall nature trail

c) explore a cave

The tour choice depends on weather and guide recommendation and is followed by an Evening Boat Safari.

17:30
Return to your Raft House, Dinner with the evening to enjoy the majestic location.
Day 2
06:30
Early Morning Boat Safari – on the lookout for the pristine Wildlife Khao Sok National Park has to offer.
08:30
Breakfast, Leisure Time for additional swimming and canoeing.
11:30
Check Out and return to Cheow Lan Lake Pier.
13:30
Return to Our Jungle Camp or continue your journey directly from Cheow Lan Lake Pier (your bulkier luggage can be handled upon request)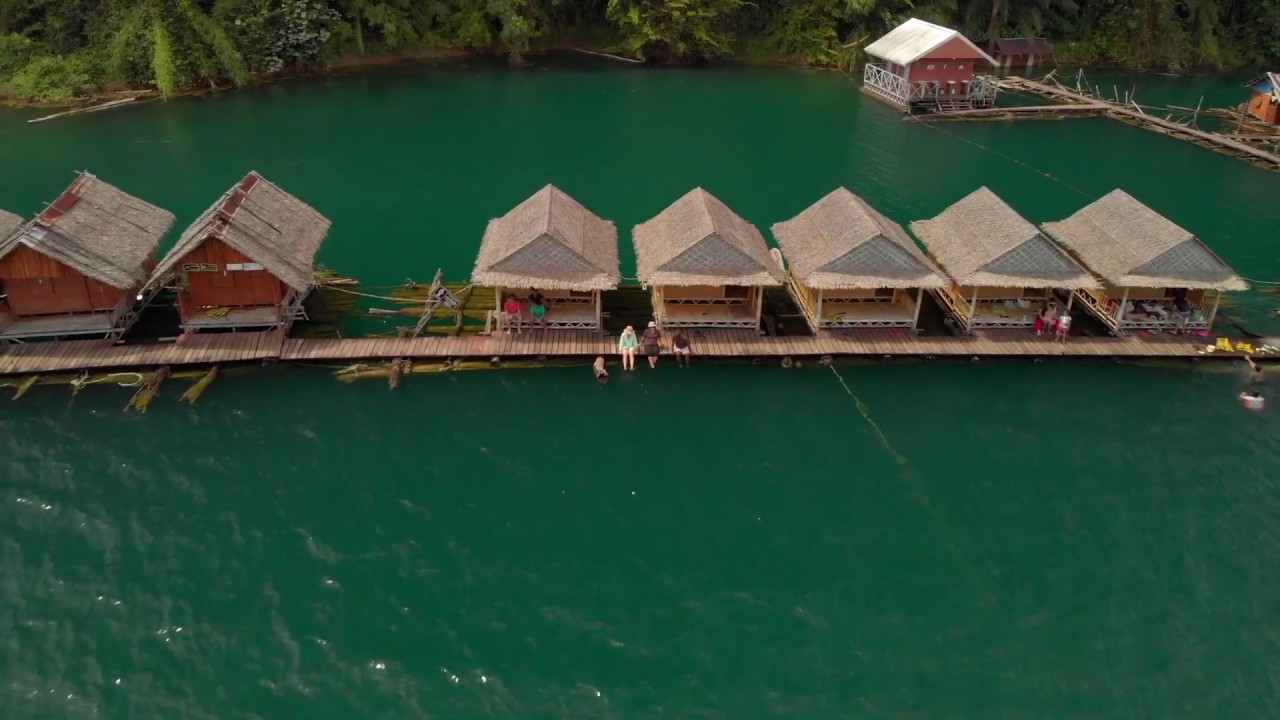 Information
Departure: 9:00am
Duration: 2 day, 1 night (overnight)
National Park Entrance Fee: THB 300 not included.
Taxes: Additional 7% government VAT tax will be added.
What's Included
Overnight stay
Drinking water
Meals
Local guide
Activities
Transfers
What To Bring
Swimsuit
Change of clothes
Sturdy shoes
Hat
Towel
Sunscreen
Camera
Special Notes
Per Person - Based on minimum of 1 Person
This trip joins with other lake goers.
Private Tours
Our Jungle Camp - Khao Sok can arrange Private Overnight, adventure-, special interest- or family-oriented lake trips for small to large scale groups 2-24 guests to all floating raft houses on the lake, please inquire for an individual price quotation.