Outdoor Education
Your Visit Makes a Difference
By visiting the resort you are subsidizing an on-site nature camp for Thai children from all walks of life to experience and learn about nature.
As a visitor you can venture over to the camp and join us in the fun of learning about nature, should you want to try something new! While the camp is separate from the resort (and you can expect a quiet, peaceful setting) we welcome you to join us as we learn together.
Learning about sustainability and nature is not part of the Thai curriculum and Dick Sandler (owner) saw an opportunity to make the world a better place by setting up a free nature Camp. The Jungle Life Camp for the local community children to learn about and gain a true appreciation of nature.

Check out Our Jungle Life Camps Kids Activities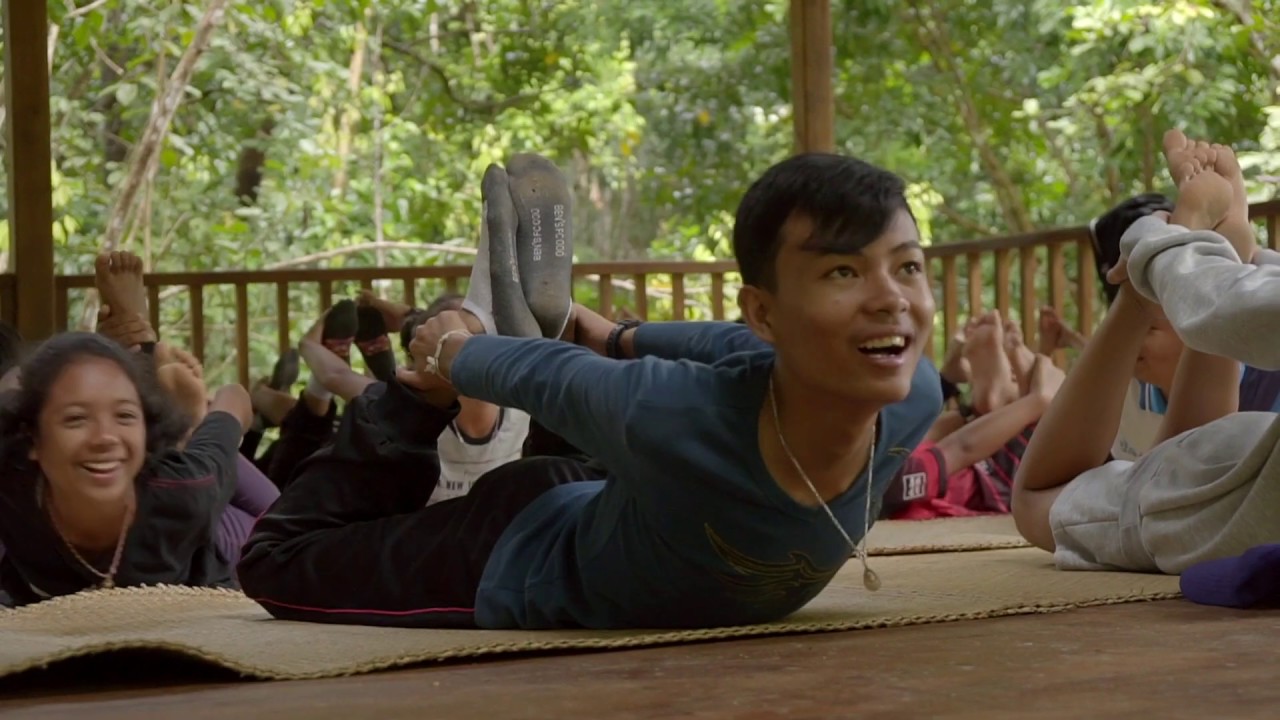 Teaching Sustainability
The Children are shown how to plant, care and harvest trees which follows the King Rama IX sustainability agricultural project in teaching children the skills to be sustainable in their everyday life.
Our organic garden grows indigenous Thai herbs and spices. We teach the children what each herb and spice is and what they can be used for from jungle medicine to flavouring food and through to the health benefits.
They are also shown how to make arts and crafts such as bamboo weaving, flower collecting and painting and even how to make jams from the jungle that surrounds them.
The Children learn to appreciate nature through nature trails, bird watching and tubing down the river.
We are creating a community of learners with the Thai children making our world sustainable.
We educate for sustainability, through community-based camps in a natural environment on the resort. Our student guided approach inspires and empowers the Thai children to be community leaders in sustainability.
Reach out to us for more information or check out Our Jungle Life Camp´s Website
Camp Activities
Tree Planting
Planting a tree is a lifelong investment. We teach the importance of the type of tree, the location, care provided during planting and the follow up care required to ensure the tree is healthy and matures to full growth.
Following through on Agricultural projects of King Rama IX
The legacy of King Rama IX is the countless projects he implemented for Thailand. We are growing organic fruit, vegetables, herbs and spices for self-sufficiency and to teach the community of its importance. We will walk you through the project and educate why it is needed.
Elephant Encounter
The Elephant has been part of Thai culture for centuries and the Elephant Encounter is an ethical and educative experience feeding and bathing the great Asian Elephant.
Bird Watching
We take students on a journey of discovery of the rich diverse birdlife that Khao Sok has, guiding them through the humming life above as we explain bird behavior as well as their unique calls.
Khao Sok jungle trail walk
Khao Sok rainforest is a unspoiled ecosystem and we take guests on an educational trail walk through the jungle and help you discover the abundant flora and fauna.
Thai herbs and spices
Our organic garden is growing indigenous Thai herbs and spices. We will explain what each herb and spice is and what they can be used for from jungle medicine to flavouring food and through to the health benefits.
Rubber rings/manufacturing from
A rubber plantation is nestled on the edge of the resort grounds. It is here where we learn about how to grow, care and maintain rubber plants and the importance of tapping.